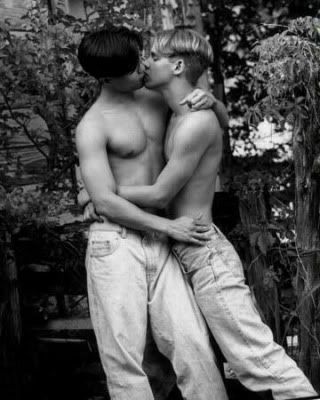 Offered for FREE from the
M/M Romance Group
, Hot Summer Days event.
Kaje Harper is just amazing. And I love that she even had this story take place in the late 80's to account for the ugly jeans and bad mushroom haircut in the picture. Attention to detail!
I wasn't sure about how the story started in the present and then went back. But it ended up working out beautifully and had a lovely message. I loved these guys and the slow, sweet, and timid progression of their relationship.